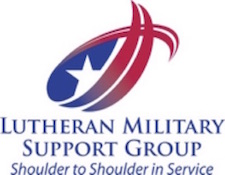 The greatest challenge in ministering to military personnel is the lack of connections to them.
Sometimes the disconnect is caused by physical space. They may be far across an ocean. Or they may be bobbing on an ocean in a small city aboard a ship, or under water in a submarine. Stateside, they may be hundreds of miles from the closest ELS or WELS congregation.
At other times, the disconnection is the result of the circumstances they are in. Basic training allows little contact with the outside world. Pre-deployment training is the same. They may never have a chance to see the inside of an ELS or WELS church three miles away—and that pastor may never have a chance to see them where they are training.
But, the greatest disconnect is usually a cultural one. Not recognized by most civilians, there is a major divide between the civilian world and the military world. This division can make effective communication most difficult with the people we most need to communicate with.
The Lutheran Military Support Group (LMSG) serves as a rich resource for WELS and ELS Military Services.
In Far Away Places
U. S. Troops are scattered around the globe. We might first think of those on the ground in the Middle East war zone, and we should. But we also have people aboard ships in that zone. There has been a build-up of U.S. forces in the Pacific. So again, we have people aboard ships, as well as troops on the ground at places like Okinawa, Guam, and South Korea. Special Forces end up in places that are never mentioned by them or the news media.
Our most common method of making a connection is email. Devotions written with military personnel in mind are sent out once a week.
An email is sent to individuals to form a personal connection. Since we know the person's hometown and congregation, we can make references to these places in a manner that is meaningful to the person.
Most military units have websites that reveal the circumstances the person is living under. This gives us insight into the person's daily life. It may show pictures of comrades, or even of the person himself. We want to touch the person's awareness of fond experiences to connect with us even though we are strangers.
Email is the primary method of announcing when the WELS civilian chaplain will be in a certain place in the war zone. Worship services can be scheduled. Encouragement to travel to the specified Camp or Forward Operating Base (FOB) can be offered. People not in our database can be reached as friends contact friends.
But the best connections are the visual ones. Skype and similar programs offer an opportunity to connect on a level almost as good as face-to-face. Simple encouragement and complex counseling can take place in spite of the distance separating us.
Many deployed troops have the chance to link up to the streaming services of ELS or WELS congregations—maybe with a home congregation, or just a congregation they like to "join in" with.
The Downside
Modern technology can allow communication to be accessed by unknown others. At times Special Forces troops are not allowed to use the Internet when they are in a sensitive area or on a special mission. A list of our troops sent into cyberspace dare not reveal the rank of a person because officers are targeted by the enemy. I once was banned from all U.S. installations in the war zone because someone in Kuwait saw a picture I posted on the WELS website. It revealed my presence at an installation that, officially, I was not at. (This was quickly remedied…)
Addresses of families of deployed troops can be identified by people who wish them harm. Abusive hate mail can be sent to them, or worse yet, it increases the chance of poison or an explosive in an envelope.
In Restricted Places
During times of special training, or secret operations, it is usually impossible to have personal contact with a person unless in an emergency situation. During training sessions, the extreme focus is to be upon the skills being learned and the people one is training with. Everything else is viewed as a distraction.
During covert operations, contact with outsiders could endanger the mission and the lives of people on the mission.
Most civilians are familiar with basic training. They understand that communication with the outside world needs to be very restricted. Even letters to worried moms are tightly regulated. But special training with severe restrictions takes place at other times. For nine months before deployment most National Guard troops are far away from home with controlled access to the outside world. When Special Forces, such as Army Green Berets, Rangers, and Delta Force troops, or Navy Seals prepare for a special operation the lockdown of communication with outsiders is often total.
The restriction against outside communication includes everything that modern technology offers—except. Except what is pre-recorded. It varies with situations, but it is possible in some cases for a soldier on a covert operation in hostile territory to listen to an MP3 file containing a hymn, a Bible recording, or a previously downloaded devotion.
To stay in touch with people who live under communication restrictions, planning and work must take place ahead of time. But it can be done.
The people with the best insight into what is involved, and what might be done, are people who have already been in those positions.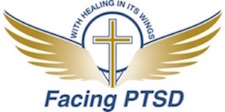 Some of these people are still in active duty service. But many have returned to the civilian world as veterans. They think back to their experiences and envision what would have worked for them. They understand Operations Security (OPSEC) and can advise us how to plan and what to offer for today's troops—when much more advanced communication is available.
The Downside
Modern technology can allow military families to receive more information about their loved one than is good for them. Most civilians are not prepared to see videos of their loved one under attack, or the bleeding bodies of his comrades. The reverse is also true. The wife who sends repeated emails about how she hates military life, how badly the children are doing in school, and how she is regularly going out to lunch with their mutual male friend, is going to add to his stress level.
The couple in a rapid-exchange argument over the Internet just before the warrior heads out on a mission is increasing the chances that his troubled mind will not enable him to act as quickly or as clearly as it should.
And, the temptation to be paid big money for leaking secret military information is greater with the Internet than without it.
In Places Not Understood by Civilians
Civilians usually do not realize it, and many do not want to admit to it, but the military world is far different from the civilian world. Many civilians assume being in the military is basically having a different type of job while wearing a distinctive uniform. Those in the uniform know that their world changed in basic training and every year in uniform deepened the divide from the civilian world. Those who have undergone combat live the rest of their lives in a world the civilian cannot imagine.
Technology cannot completely bridge the gap between warrior and civilian, but it can lessen it somewhat. Whether the closing of this gap is a good or bad thing is still up for discussion.
Years ago, families at home were dependent upon letters from the battlefield that sometimes took months to arrive. Facebook, Instant Messaging, Email and Skype have changed all that.
I have had military wives tell me before a worship service in the States, "Please have a prayer for my husband. He's going outside the wire in a few minutes!" The wife would be that proverbial nervous wreck until another message came in saying he was Ok. If he returned from the mission later than expected, or he had something else he needed to do, or he just forgot to check back in, the anxiety and stress on the part of the wife would skyrocket.
This type of communication and videos, including those posted online for all to see, have given the impression that civilians today better understand the mindset of the warrior. They do not.
They do help to understand what is going on around the warrior. They do little to help understand what is going on inside of those who make defending the nation their life's work—or the pain they carry in their inmost being.
Communicating clearly and completely with the civilian world is not likely to ever be successful—nor is that of prime importance. Communicating with fellow warriors is, however, possible and vital!
By means of the Internet the Vietnam veteran can talk heart-to-heart with the veteran of the Gulf Wars. By means of video conferencing, former unit comrades can reminisce without having to travel. The older they grow, the more important this becomes.
By means of the Internet a stressed out soldier in Afghanistan can see and talk to a pastor in the States. By means of the Internet a victim of PTSD can receive spiritual counseling from a qualified ELS or WELS counselor living miles away. Through the same media, that counselor can connect with the local pastor to share ideas and offer support. The counselor may even lead a group session with PTSD victims through cyberspace.

Ministry to the modern military demands the use of modern media technology.
---
Translate this page into your language
Return to original language with "show original" button at top left.